LiveChat Inc Launches Free OpenWidget
A New Standard for eCommerce?
A New Standard for eCommerce?
By ChatWidget.info team
Nov 17, 2022
| 1 min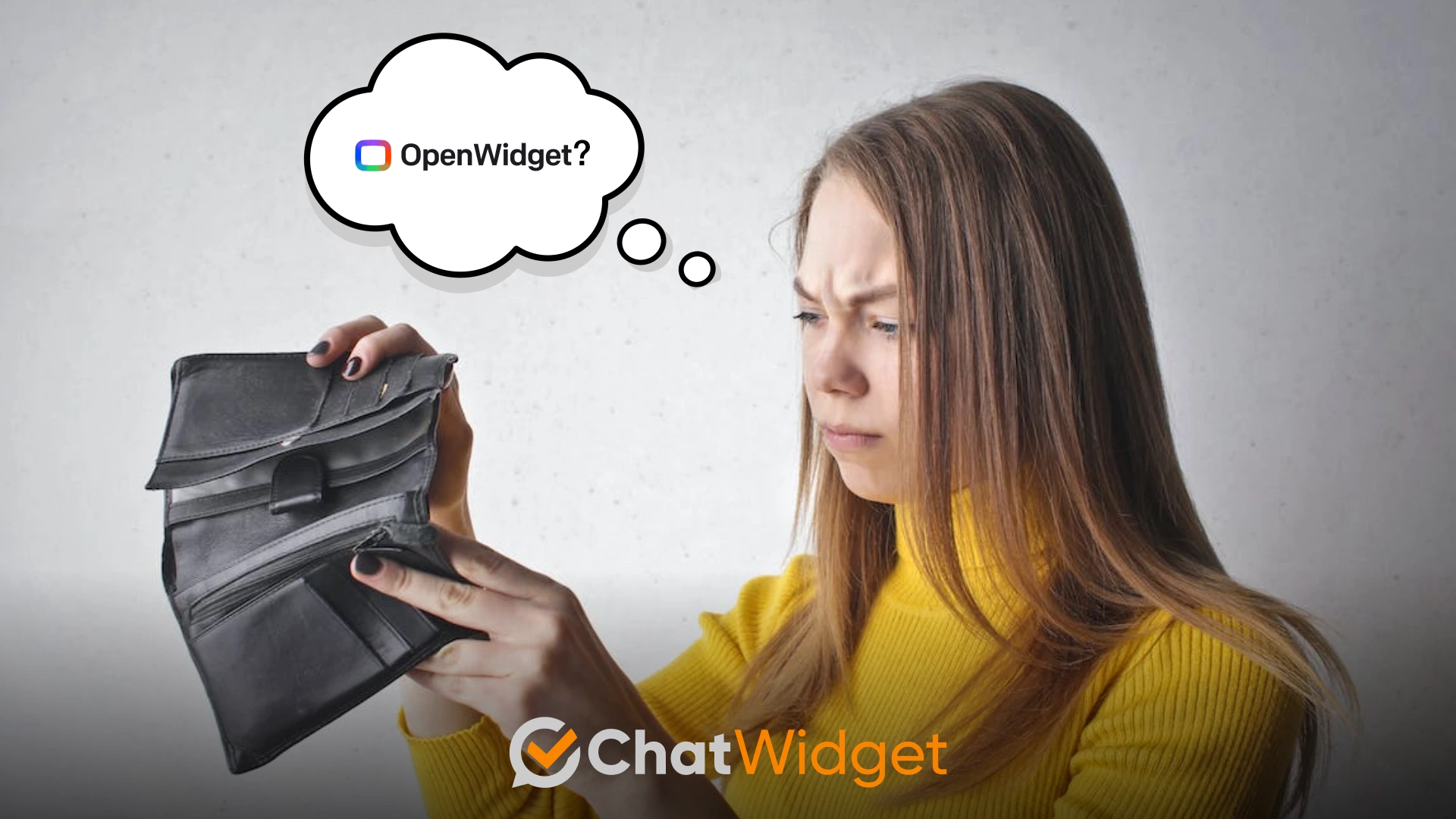 OpenWidget is a new initiative launched in November 2022 by industry giant LiveChat. It's an interesting move to launch a smaller and simplified version of their core product for free. This tactic is like what you see with other giants in the SaaS space, where freebies are often used to lure people in.
LiveChat is looking to pave the road to define the standards for eCommerce stores.
What Is OpenWidget?
OpenWidget is not a real-time chat widget but captures email addresses through the contact form. You can then handle messages from your own inbox. Yet, it offers eCommerce stores the "must haves" in customer engagement. It integrates with popular eCommerce platforms like OpenCard, Shopify, and Squarespace. OpenWidget contains important functionalities like FAQ templates and options to generate leads. Simple yet powerful. The widget includes the following 4 features:
Contact form
Product cards to promote deals
FAQ section
Widget customization
We have tried it out right away and you can find more information about OpenWidget here in their profile.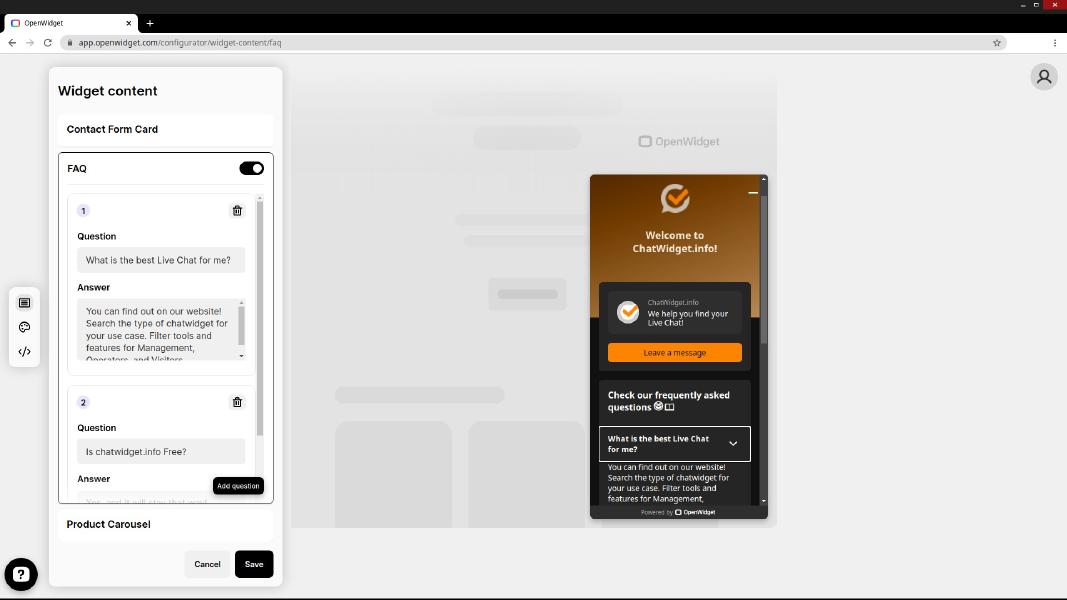 The Future of Free eCommerce Widgets
The launch of OpenWidget seems like a direct attempt to corner a big piece of the webshop market. While at the same time, they are trying to set CEP standards for eCommerce shops.
We will see what the future brings.